My Premades are now on sale for $10.00 each
until January! If you want a quick but cute design that's quirky, but fresh and fun, choose between two pretty designs!
Choose the design you like and
contact me
to have it customized with your own title and tagline and installed on your blog!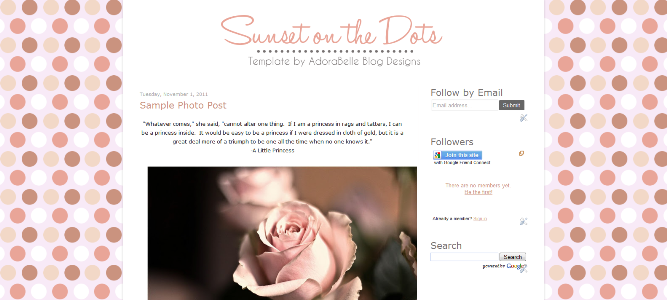 Sunset on the Dots
Want something more? My custom designs- including packages and individual items- are 30% off until January! Order now!